General Skilled Migration
---
General Skilled Migration is designed to attract the highly skilled people to Australia. There are different temporary and permanent visas are available under this category. Nearly 200,000 people get migration to Australia under General Skilled Migration Scheme every year. There are range of visa categories under this scheme. AUSYES offers range of services including consultation, assessment and visa processing for General Skilled Migration.
Steps involved in General Skilled Migration
---
Step 1
Assessment
The first step is to determine your eligibility for General Skilled Migration. Before taking any decision you must get your points assessed from a Registered Migration Agent or follow the instructions on the website of Department of Home Affairs.
Step 2
Skill Assessment
Once you are sure that you meet the points test and your occupation is eligible for Skilled Migration, the next step is to get your skill assessment done by authorized assessing authority for your occupation. As most of the skilled occupations are highly regulated in Australia, that is why the government has authorized various assessing authorities to skill assessment for various occupations.
Step 3
Expression of Interest
The demand for Australia migration is very high that is why to make the system fairer, the government have designed the process of Expression of Interest. Once you get your skilled assessment, have competent English and calculated your points, than you file Expression of Interest (EOI). The highest points you have, the more chances you have to get the invitation to apply visa. Some of the professions are more competitive than others i.e. Accountants and ICT (Information and Communications Technology) have the highest cut off points at this stage.
The Expression of Interest remains valid for 3 years from the date of lodgement.
Step 4
Invitation to Apply Visa
Once your application is successful, you will get an invitation to apply visa. Normally you get 60 days to lodge your visa application. It is very important to lodge a complete application in order to avoid unnecessary delay or rejection of the visa application
We at AUSYES can handle your Skilled Migration Application. Your application will be handled by a Registered Migration Agent from beginning to end. We will make sure that you are being updated promptly if there is any change in the legislation which is going to affect your application. Our team will make sure that your application is decision ready and the case officer do not have to come back and ask for more information.
Please feel free to contact us for further information.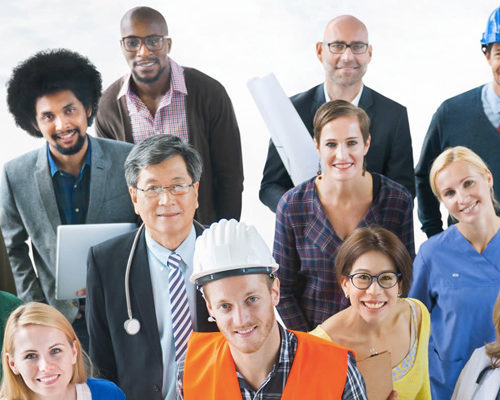 Visas under General Skilled Migration Scheme
---
Skilled Independent visa – Subclass 189
Skilled Regional Sponsored Visa – Subclass 489This visa subclass has two different stream1) State Regional Sponsored 2) Family Sponsored
Skilled Nominated Visa – Subclass 190
Eligibility for General Skilled Migration
---
Must be under 45 years of Age

Must have occupation on Skilled Occupation List  

Must have suitable skills Assessment

Meet the points test mark of 65 points (from 01 July 2018)

Have competent English  

Be invited to apply

Meet health and character requirements