Australia is the one of the most popular destination for International Students. The G8 (The Group of Eight) Universities are among top 100 Universities in the world. In total Australia offers 22000 courses across 1100 institutions. The most popular destinations includes Sydney, Melbourne, Adelaide, Perth and Brisbane.
Education industry is highly regulated by the government in order to protect the interests of the international students. The government regularly audits the performance of Universities and Colleges in order to maintain the high standards of education and invests around $300,000,000 in international scholarships every year.   
Genuine Temporary Entrant Criteria (GTE)
---
Every student applying for student visa to Australia must meet the Genuine Temporary Entrant Criteria (GTE) before the visa is granted. It means that the education provider and the Department of Home Affairs must be satisfied that the only purpose of the student is to study and nothing else. The education providers and Department of Home Affairs. Following are the main factors which are considered:
Relevance of course with previous studies
It is very important that the course you choose is relevant to your studies or you have a very strong reason if you are changing your stream for example you are going into Nursing while your background is that of commerce or you are going into trades whereas your background is that of information technology. So you must choose something related to your field.
Australian immigration system have categorised countries into assessment levels. These assessment levels are based on the statistics of number of people violating immigration laws, political, social and economic condition of a particular country. So if you come from a country which is economically strong, politically stable and previous students from you country have not violated immigration laws than your student visa will be granted without any hassle. But if your country is politically instable, economically weak and previous students from your country have history of breaching immigration laws than your application will be scrutinised with more care.
Ranking of University/College
As already discussed Australian Education industry is highly regulated by Australian government.The Department of Home Affairs have divided the institutions s well in different levels. So it is very important to choose your University or College very carefully as the success of your visa application also depends on the ranking of the Institution. So choose your institution very carefully.</span
Gap in Studies
Department of Home Affairs does not want people to use Student Visa as tool to enter Australia. That is why they want to make sure that only genuine students get the visa and not otherwise. So if you have lot of gap between your studies or does not have a clear career goal or a plan than your application is likely to be refused by the Department of Home Affairs.
Your Financial Circumstances
Your parents or sponsor must be able to support you for the entire period of your studies. Generally the Department of Home Affairs like to see that you sponsor have enough money to pay your first year tuition fee and living expenses and ongoing income or resources to support you in the coming years.
What we offer?
We are the official representatives of many top universities and colleges in Australia. So if you are thinking of studying in Australia, get in touch with us and we will suggest you the best course and institution as per your interest, budget and eligibility and your visa application will be lodged by a Registered Migration Agent.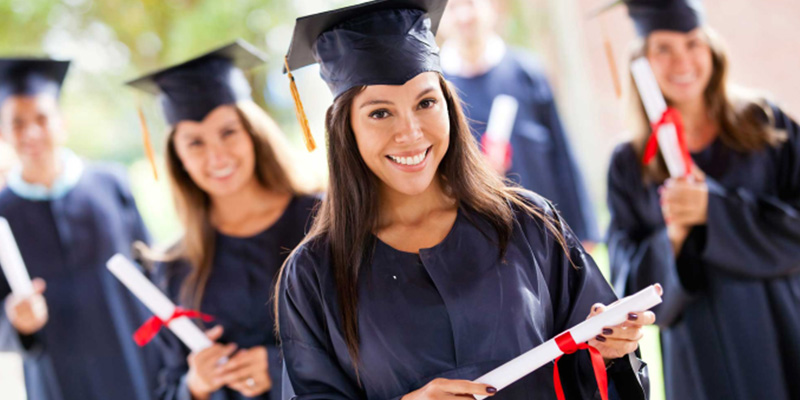 Steps involved in Student Visa
Choosing the Right Course
Apply for admission
Get the Offer Letter from University/College
Pay your tuition Fee and get COE (Confirmation of Enrolment
Apply for you Visa